I belong to a national pet sitters' group that shares a lot of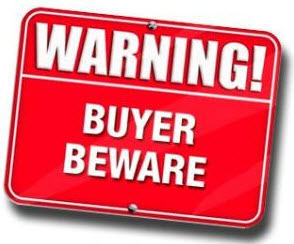 information between its members. It's a great group of people, who are exclusively professional pet sitters and dog walkers. All of the members own and operate their own businesses throughout the country. All are independent (small business). All are encouraged to be insured. And all have some form of professional training and will also undergo future training throughout their careers (certified and not) so they can give the very best care to the pets of their clients.
A very sad story was recently posted about a couple who live in the Oakland, CA area. Their dog died inside a hot car while in the care of a pet sitter. The pet sitter was found by the couple using an app on their smart phone. Although the pet sitter's company is large (nationwide), it's known for hiring people who may or may not be professionally trained pet sitters. Many of their sitters are part-time hobbyists.
When hiring a sitter, you already know it's important to get the basic information like whether or not they're insured, bonded and so on. But it's equally important to find out the following:
Are you hiring the business owner or an employee of the business?
If you're interviewing the business owner, find out how long they've been in business. If the business is new (mine is still relatively new), then find out the business owner's personal experience with pets; have they ever cared for other people's pets; whether or not they belong to any of the professional pet sitting organizations; if they've ever been trained and if they're planning on undertaking further training; and their personal experience in caring for senior or special needs pets.
If the business is older, find out who will actually be caring for your pet. Will it be the owner, or will it be someone else? If it's someone else, is this person an employee or independent contractor? How long have they been with the company? What is their level of experience? Has the company ever been sued? Has the company ever had a claim against it?
If you're interviewing an employee of a pet sitting company, what is this person's experience? Will they actually be caring for your pet? Are they an employee or an independent contractor? If they're an independent contractor, are they personally insured? Can they offer you a background check? How long have they been associated with the pet sitting company?
A tragedy can happen to anyone at any time. But in many instances, tragedies can be avoided. (In this particular case, it was an accident that could have been avoided. No pet should ever be left inside a hot car.) Please do your due diligence when asking someone to care for your pet. This doesn't just apply to pet sitters. This applies to anyone caring for your pet whether it's a family member, friend, neighbor or even someone's teenage child. Pets can just as easily be harmed as one's own baby. Like babies, pets are completely dependent on you.
Note: If you would like a link to the story, please visit my Facebook page.