Pet Sitting
Going on vacation? Taking a business trip? Let us take care of your pets! We will come to your home 1-4 times a day to take care of their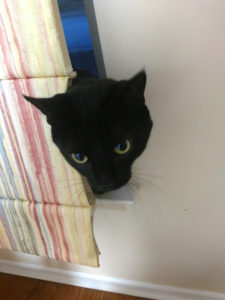 every day needs. This includes, feeding, exercise and potty breaks. If your household also includes feline brothers and sisters, we will also clean out the litter box on a daily basis. If there are other critters such as fish, small animals and birds, no worries. Their care is all included in the price. Frequency depends on pet type and services needed. Prices start at $25 per visit depending upon length of time of the visit, number of pets and service distance.
Tuck-In / Breakfast
Need someone to tuck your baby to bed? Our sitter will arrive at 8 p.m.  and stay until 10 p.m. Breakfast times are between 7 a.m. and 9 a.m. and will last 20-30 minutes.  The price is $95.
Dog Walking
If you work long hours, it can be especially tough on a dog. Depending upon the dog's age, sex, body size and overall health, needed potty beaks will vary in frequency. Typically, smaller breeds and younger dogs will need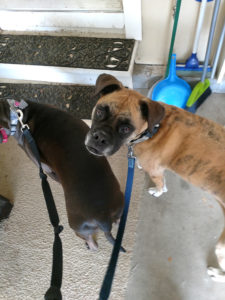 to go more frequently than larger breeds and older dogs. There's also the issue of boredom. Some dogs act up when they're bored. Depending upon breed and age, the need for exercise may be critical to the overall dog's quality of life.
Our dog walking services are perfect for mid-day potty breaks, exercise and playtime. Think about it! No more rushing home in Nashville traffic during your lunch break. No more asking family and friends to let the dog out for you. Our dog walking services are offered 7 days a week to fit all work schedules. Prices start at $25 depending upon length of time of the walk and number of dogs.  
Hotel Visits
Visiting Nashville with your pet and need to be about town for a while? No problem. We will stay at the hotel keeping your pet company until your return. Walking, playing and/or feeding included! Prices range from $30 depending upon length of time of the visit.
Taxi Service
We offer one way or round trip visits to Veterinarians, Groomers, or other for your convenience. This gives you more time to make necessary errands or to simply relax. One-way drop-offs or pick-ups are charged at $30. Round trip taxi service is charged at $40.
Feline Behavior Assessments & Behavior Modification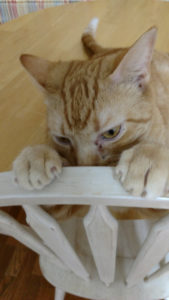 If you own both a cat and a dog, you already know that the behavior of a cat is completely different from that of a dog. Whereas dogs are considered pack animals, their main objective is to please their master. Cats, on the other hand, don't see the world quite like that. Like it or not, they have their own agenda and expect "us" to live by it.
If you're living with a cat now and are experiencing behaviors that you might not understand or even like, you might consider us to explain how you and your cat(s) can better live in harmony.
Kisses Happen will perform a full feline assessment of your cat or cats. We will study things like body posture, greeting approach, social responses and other behaviors that will give us insight on the type of cat you're living with.
When completed with the assessment, we will present you with written recommendations on how to modify your cats' behaviors that are less than desirable. 
Call us today for a quote.
Prices
Our fees are based on a variety of factors including length of service, special needs of pet and service requested. Even though we customize ALL of our services to you and your pet's needs, you'll notice that that our pricing structure is comparable, flexible and sometimes even more affordable than the other options available. Please call or email us today for an accurate estimate and so we may answer any additional questions you may have.
Remember: you can't put a price on peace of mind. And our service is a lot more customized and humane than some of the best boarding facilities in Nashville.
Gift Certificates
Don't know what to get your friends and loved ones for birthdays and holidays? Kisses Happen Gift Certificates are available for $10, $25, $50 and $100! This is the perfect gift for the pet lover in your life! 
Gift Certificates are redeemable at any time. They must be presented at the time of service. Additional processing fees will be applied. Gift certificates will be mailed to the shipping address when ordered. Please allow 3-5 business days for delivery. Order today by calling 615-457-2821.